THE

FUTUR

E OF
ENERGY

IS HERE.
The energy sector is rapidly growing and changing. With the onset of renewable portfolio standards and environmental initiatives, it is becoming more and more difficult to balance sustainability with cost containment. At VIA Energy Solutions, we pride ourselves on our wholistic approach to energy management. Whether you are a Fortune 500 organization looking to surpass ESG benchmarks or a private enterprise focused on controlling fixed costs, we have a solution for you.
ABOUT
VIA ENERGY SOLUTIONS

.
VIA Energy Solutions ("VES") is a full-service brokerage specializing in the procurement of electricity and natural gas, while offering innovative renewable solutions catered to the sustainability goals of our clients that includes our ESG Advisory. Our energy management services span the spectrum, from electricity and natural gas supply solutions to renewable project management for both commercial and residential solar.
CUSTOM
TAILORED ENERGY
SOLUTIONS.
We believe that one-size-fits-all energy structures do not exist. Since each building, factory, and piece of equipment consumes energy differently, a tailored solution is required to meet your needs. We walk each of our clients through a thorough evaluation process to determine the right products, contract structures, and solutions to help them achieve their energy goals.
EXCEPTIONAL
ENERGY

SERVICES.
In addition to our team's vast experience in the energy sector, we believe in earning our clients' trust each and every day. Delivering outstanding service is the cornerstone to our success and the pillar on which we have built our organization. Service isn't something we offer in hopes of selling a product. Our product is service, and we want you to judge us from the very first call.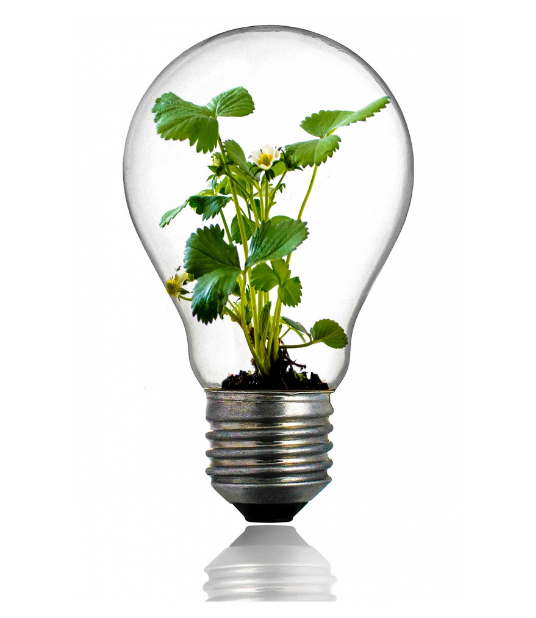 Our Mission.
Our mission is to deliver cost-effective energy strategies to our commercial and industrial clients while offering a renewable portfolio to help them achieve their ESG goals.

If your business is located in a deregulated electricity market, we have the experience and market knowledge to help you develop an effective strategy for reducing costs. Our analysts have a deep understanding of the free-trading electricity markets from both a wholesale and retail perspective. We can help structure fixed-rate forward hedges, market-based index products, as well as a combination of the two. Negotiating the purchase of electricity supply for your facility does not need to be overly complex. We can evaluate your energy load to determine the best-fit strategy that will help you save on power costs while responsibly meeting your budgetary goals.
U.S. natural gas markets are becoming more and more complex with the increased demand on LNG exports. Traditionally, U.S. natural gas traded solely based on domestic demand and was primarily weather-driven. With more and more foreign nation's importing U.S. liquid natural gas (LNG), it is quickly becoming a world-wide traded commodity. Our energy experts have a deep understanding of the U.S. gas markets and the fundamental factors that drive price. We can help you develop a cost-effective purchasing strategy to hedge your natural gas prices during low points in the market. Furthermore, we have the experience to implement a multi-layered strategy so you can responsibly manage gas costs while taking advantage of market downturns.
Corporations are incentivized now, more than ever, to become sustainable and environmentally friendly. ESG (Environmental, Social, Governance) scores are affecting stock prices, attracting new investment, winning customer contracts, and providing a benchmark for corporate responsibility. We help our clients navigate the world of renewable, sustainable energy that can help them achieve their ESG goals. In addition to project vetting and management, we can also aid you in developing an effective scorecard for tracking and meeting your ESG targets. Whether you are looking to purchase renewable energy credits to offset brown energy supply, install rooftop solar at your facility, or simply negotiate a green power supply contract, we have the experience and know-how to guide you through your options.
Solar energy and other renewable energy sources such as wind and bio generation are overtaking the market at a record pace. In fact, each year renewable energy generation sources continue to grow as a percentage of total U.S. electricity generation. Our team has the market knowledge and project experience to help design, manage, and implement your renewable energy project.
These articles are written to help you better understand the energy industry so you can make educated decisions to achieve your goals. If you have any questions on a specific topic, please contact us directly.
Via Energy Solutions is excited to announce a partnership with Spark Energy to offer solar energy options to our residential and commercial customers. With Via [...]
Source: U.S. Energy Information Administration, Natural Gas Monthly In January 2022, natural gas consumed for electric power in the United States averaged 31.6 billion cubic feet [...]
The Russia-Ukraine conflict is driving crude oil prices to near $100/bbl. Will the crisis impact U.S. natural gas and power prices? Historically, high crude [...]
Our Energy Advisors have decades of experience in the free-trading energy markets. We have knowledge and expertise to help you achieve your energy goals. Ready to chat? Contact us below.
Follow Us On Social Media